Custom Metal Design
As metal designers, we are true artisans. We design, manufacture, install, and repair.
How Edwards Ornamental Designs

We've built our reputation on designing top-notch metal fences, gates, and control systems.
How the Process Works
The ability to turn your vision into reality is what we do best at Edwards Ornamental. Our product line includes gates and access control, metal gates and fencing, metal railings, and many entirely custom fabrications. Whether you'd like to secure your home or business with high-tech security with undeniable curb appeal, we've got you covered.

With many design styles to choose from, our clients always stay in the driver's seat of their projects. We can create a piece that blends with your property's existing design scheme or fabricate that one-of-a-kind showstopper for you to display.

Since 1947, our family has been designing, manufacturing, and installing high-quality metal gates, rails, and fences. We've expanded over the years with cutting-edge gate operations and access control. The beauty of this marriage is that we can create a stout level of protection for your property in an aesthetically pleasing package. Whatever metal fabrication is required, we can ensure your gate or access control system is installed and maintained to the highest standards.

When you're ready to get started designing a metal fabrication project, the best place to start is right here at Edwards. Our 5,000 square feet showroom provides plenty of gate and metal samples for you to see live and in person. The details of these designs can be far more appreciated up close. However, we understand that not everyone can come to visit us here in sunny Jacksonville, Florida, so you can also get a good idea for designs within our photo gallery or by clicking the drawing's link located on each individual product's page.

Custom metalwork fabrication is true art. And it all starts with an idea.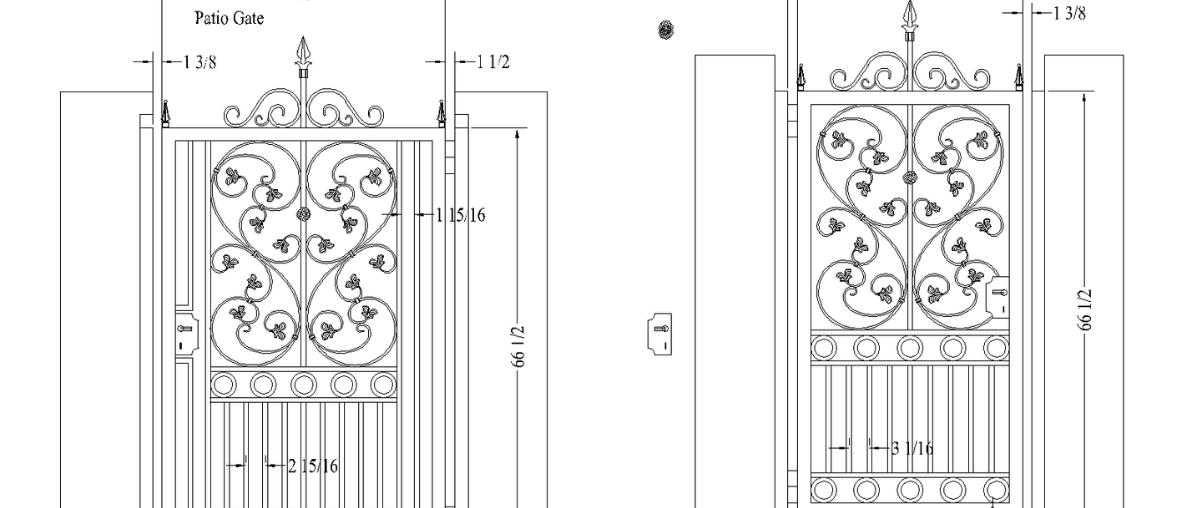 Driveway and walkway gate designs that protect and enhance.

Timeless ornamental metal stair and railing design.

Metal fencing design where art meets Fort Knox.

Custom parking, slide, and swing gate designs.

Access control system design for commercial and residential.

Security systems designed for maximum protection.
Contact Us to Start Your Project