Custom Metal Fabrication
As metal fabricators, our skilled craftsmen design, manufacture, and install all types of metalwork.
Edwards Ornamental Metal Fabrication

Fabricating metal fences, gates, railways, and completely custom creations. Uncompromising quality included at no extra charge.
Custom Metal Fabrication Process
Though Edwards Ornamental Iron has the word "iron" in it, our skilled artisan craftsmen work with a variety of other metals. Within our 30,000-square-foot manufacturing facility, our professional and experienced team works with many different metals, such as:
Wrought Iron
Steel
Aluminum
Stainless Steel
Galvanized Steel
Brass
From aluminum fencing to high-end wrought iron gates, Edwards Ornamental is your one-stop shop for all things fencing, access, and perimeter protection. Since 1947, we've been combining old-world techniques with the latest innovations to produce some of the toughest pieces of art you'll find. Fabricating custom designs is what we do best. We can take your idea, picture, or current set-up and create the custom metalwork that ties in seamlessly.
Having the team at Edwards Ornamental fabricate your metal project means taking advantage of nearly 100 years of experience in creating pieces that stand the test of time. The Southeast is a tough place for metal, but our designs last lifetimes.
Details Matter Fabricating Metal

Custom metalwork fabrication combines unshakable quality and detailed artistry. Let us create your showstopper.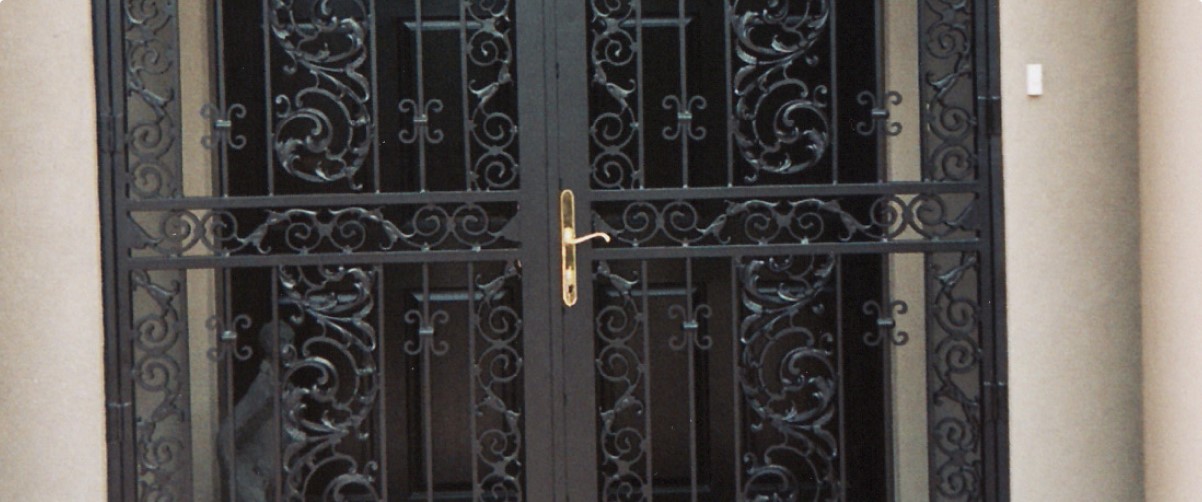 Custom Metal Fabrication Services


Fabricating metal driveway and walkway gates.

Creating timeless ornamental metal stairs and railings.

Fabricating metal fencing that looks as good as they protect.

Creating exceptional metal parking, slide, and swing gates.

The right access control system to meet your needs.

Security systems designed for maximum protection.
See More Metal Fabrication Projects
Contact Us to Start Your Project.